Battery




Rejuvenation Process
​
The technicians who will take care of your batteries are trained to apply a specific process.
​
The electrical treatment uses complex, proprietary products and appliances developed by EcoBatt Green Enegy and used exclusively by its authorized service providers.
​
However the success of the service requires knowledge of the battery history (a questionnaire will be proposed) and a rigorous due diligence to determine if your battery is eligible.
Physically deteriorated elements are not regenerable. That's why maintenance tips will be reminded; tools can also be offered.
In any case, it is better not to wait for the last limit to regenerate your batteries; we strongly advise you to resort to a preventive treatment less expensive and which will more effectively double the life of your batteries.
Our customers come from numerous branches of industry
Golf carts.


Agricultural and construction
machinery.

Luggage transport vehicles, lifting platforms, gangways.
​
Emergency power supply in hospitals
Forklift trucks, lifting platforms or cranes
Emergency power supply in mobile communications
EcoBatt Energy battery maintenance:
How it works
The majority of lead-acid batteries are often unavoidably subject to the following typical phenomena in everyday use for maintenance reasons:
​
frequent exhaustive discharge

irregular maintenance cycles

interruption of charging cycle

overload

incorrect storage

The consequences of premature battery ageing: degraded charge/discharge performance, lower capacity and accelerated wear. Reasons: deposits on the lead plates and a lower electrolyte density.
Battery performance decreases faster and maintenance intervals are shorter. This costs time, electricity and material. Use is no longer cost-efficient. A new battery is needed. Or you can take advantage of our efficient battery maintenance service.
Our battery rejuvenation solution is based on a controlled frequency pulse. This gently removes and reduces the deposits on the lead plates. The electrolyte density is increased, which improves the total battery capacity considerably. Battery performance is more consistent over a longer period of time. This not only saves money, but is also environmentally friendly.
For used batteries transported to our factory, we first inspect the outside, the internal resistance and the voltage. If the deterioration is due to chemical degradation, it is possible to regenerate the batteries and we start the rejuvenation procedures accordingly. EcoBatt's original battery rejuvenation technology uses high frequency and low frequency pulse currents to remove crystallized lead sulphate from the surface of the electrode, one of the main sources of deterioration of the battery. Thus, after rejuvenation, it is possible to restore the capacity of a new battery.
​
However, if the reason for degradation is physical deterioration (cracks, etc.), rejuvenation will not be possible. In turn, the battery will be transported to a lead refining company approved by the Cambodian government for recycling as raw material.
SAVE ENVIRONMENT, SAVE MONEY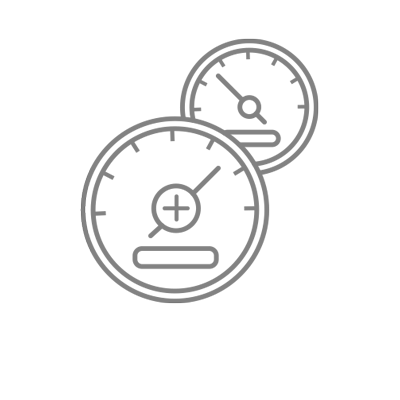 Apart from saving money, you can
also increase the life of your batteries by several years.
RECOVERY RESTORATION

It is the best option when dealing with old batteries which are operating below their optimum level and whose necessary level of performance is not being achieved due to their high degree of sulphation.
This option can also be applied to bring back to life those batteries which have not being used for a while and have lost part of their charge capacity.
This graph shows the recovery of the capacity and, consequently, the durability of a battery after being subjected to a recovery restored battery.
MAINTENANCE RESTORATION
Through a maintenance programme which carries out restorations on a regular basis (e.g.: one year), it is possible not only to double or, in some cases, even triple the service life of the batteries, but also to constantly keep them at a high level of performance.
With regard to new batteries, a maintenance schedule suitable to their duty cycles is strongly recommended. By following this schedule, you will obtain a faster charge, less electricity consumption, and less number of replacements.
This graph shows the progression of the performance and durability of a battery subjected to a maintenance schedule carried out with our restoration system.
Think green will keep your battery for granted
Battery Rejuvenation, without any doubts,
a profitable decision
FILL IN YOUR DETAILS AND WE
WILL CONTACT YOU ASAP!